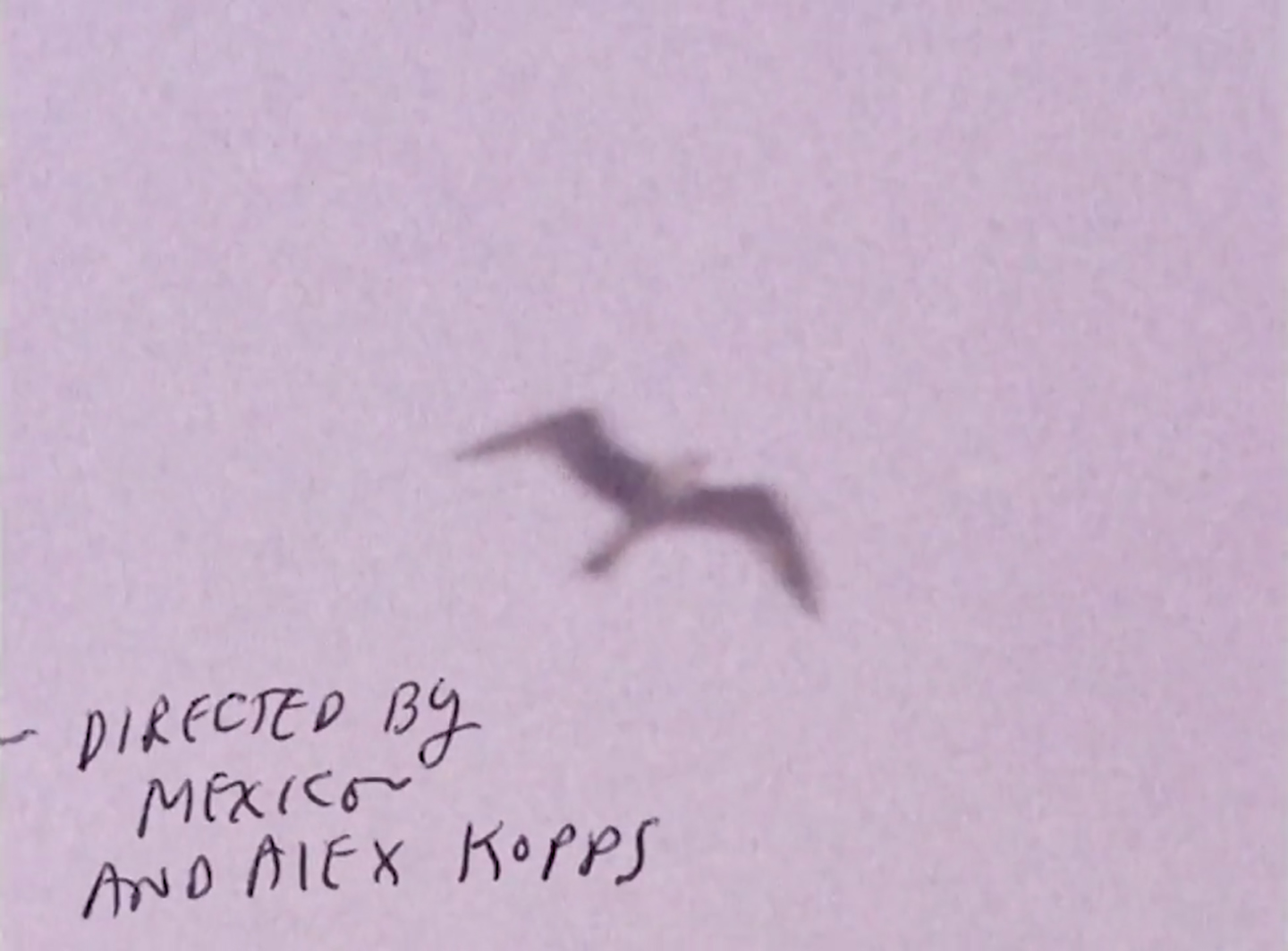 6:45 am : Monster Children
Direct, Shoot & Edit for Short Film
Director

for a short travelogue that premiered on

Nowness

For issue #43 of

Monster Children

magazine.

'Alex brought several Super8 cameras we all shared. The idea was to make the process of filming less observational and more of a collaborative act. Mike D pulled together a bunch of mates who also happened to surf (and surfers who also happened to be mates) and took them to Baja, Mexico. The crew was made up of

Spike Jonze, MikeD, Tanner Rozunko, Rob Machado, Ford Archold, Alex Konost and Kassia Meador.

Thanks to

Stance

, it was an incredible week full of waves, beers, blown out tires and flying chocolate cakes. Shot and directed by Alex Kopps and produced by

Farmleague

, settle in to enjoy this video of an epic trip to the east cape of Baja.

"

Alex Kopps

was a genius for having this digital voice recorder with him all the time," says

Mike D

of the filmmaker who shot his all-star trip to surf haven Baja California. "Just recording random conversations. There are some hidden treats there.

Spike Jonze

got a sense of this, captained the recorder and would kind of steer the dialogue." Full-name Michael Diamond, the Beastie Boy and Brooklynite has been surfing for nearly a decade, since his son Davis became surf-obsessed at the age of two. When asked to guest edit the art, surf and skateboarding quarterly Monster Children, he set about commissioning the trip: The plan was to ride Mexico's Baja Peninsula—but the weather had different ideas, and strong seasonal winds all but killed the swell. Determined, the clan hit the beach well before sunrise each morning, and passed a blissful week fueled by new friendships, sweet rides, cool beers and a whole lot of peanut butter and jelly.
—Timothée Verrecchia