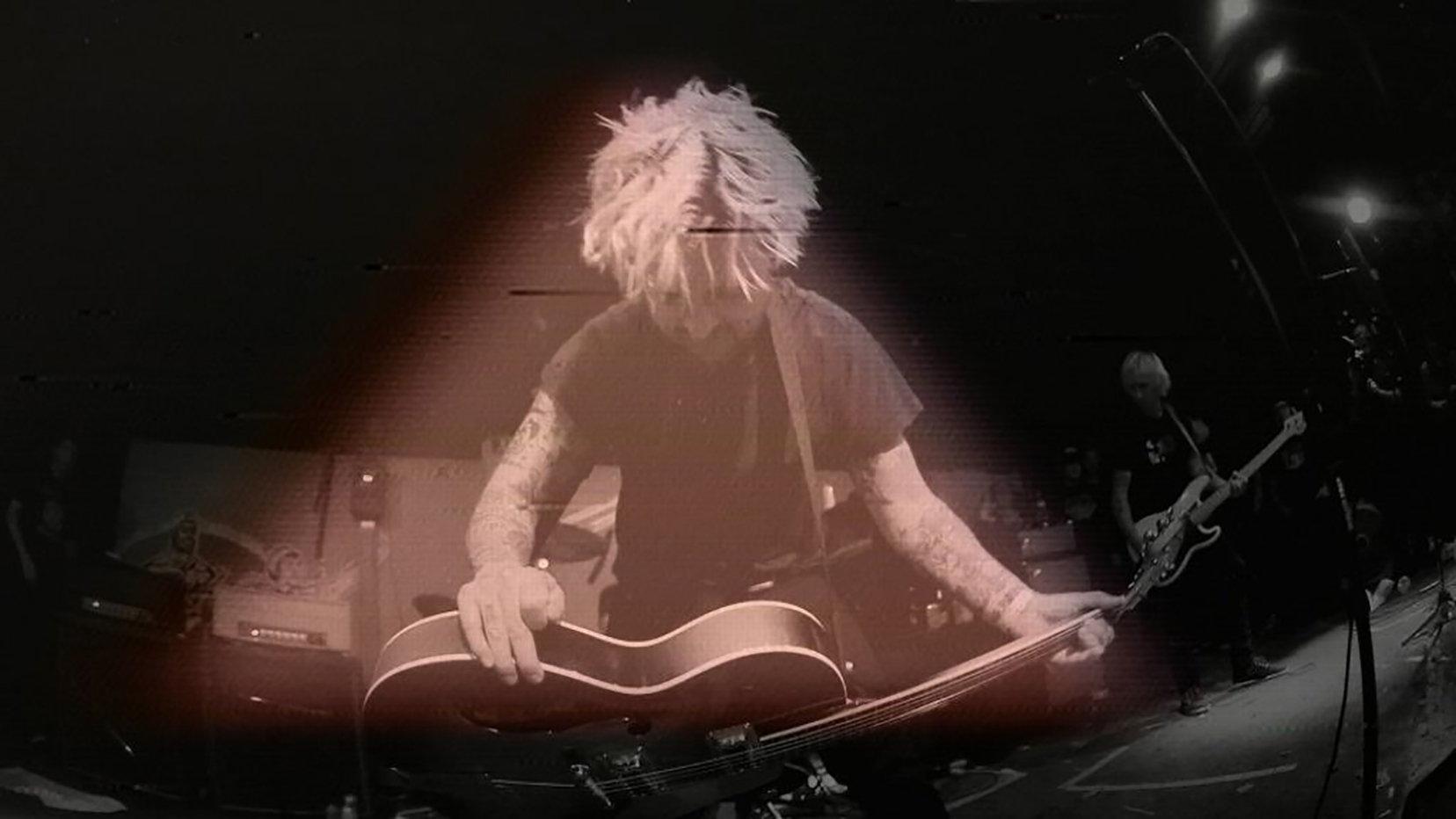 ¡Quatro! : Warner Bros.
Creative Direction and Titles for Documentary 
Creative Direction

for

¡Cuatro!

which contains footage of

Green Day

in the studio composing, organizing, practicing and discussing the albums. We were tasked with giving context to huge volume of amateur footage shot by the band and their friends. I converted some of the footage to different formats (Super8, VHS) to give a visual context so the viewer had a sense of being in specific place or moment. This included designing most of the titles, poster and establishing the general aesthetic and look of the film.
¡Cuatro! was also nominated for a
Grammy Award
for
Best Music Film
.
"They reached out to us because we also do a lot of surf films, and so they were really attracted to the idea of doing something... unconventional, spontaneous, fun and lifestyle-driven. While the doc kicks off with crisp, high-def footage that was shot digitally, as you follow the band's story, the film formats change, with certain scenes appearing as if they were shot with a Camcorder camera from the 1980s, others captured in black and white or grainy 16mm. This technique of switching between digital and film, and all of the added effects, gives each scene a different vibe. Explained cinematographer Alex Kopps: "Some of it is period, for example there's a story about them being on acid, which was shot on VHS, which is what they would have had then, and then other time it was more feeling based, like the choice to use Super8 for the Southern California section." The creative team had more than 300 hours of footage with which to work, giving them plenty of options to form a visual narrative."
—Gabi Chepurny